More Time, Money, Joy, and Peace
Discover How to Be a Good Steward with Your Time, Talent, Treasure, and Temple


Dear friend,
Do you find yourself running out of TIME to do the things that are most important in your life?
Do you feel like you are spinning your wheels much of the time, not having nearly as much IMPACT as you know you can?
Do you want to learn how to earn more, save more, and give more to worthy causes?
Are you ready to live your life with passion, purpose, and FOCUS?
Do you long for FREEDOM to do what you want, when you want, with whom you want, wherever you want?
If you answered yes to any of these questions, then you've come to the right place.
And you have a choice RIGHT NOW to move forward or to stay where you are.
To open the door for your BREAKTHROUGH, simply enter your name and email in the box at the top right. After you do, I will send you a free daily email for the next 30 days to coach your to be a good steward (manager) of your Time, Talent, Treasure (money), and Temple (body).
If you will commit to invest 15 minutes a day for the next 30 days reading and reflecting on my daily coaching messages, I'm confident you will experience some significant breakthroughs in your life.
Go ahead and sign up. You have nothing to lose and lots to gain.
Your Breakthrough Is Just One Click Away!

Blessings to embrace this 30 Days To Breakthrough journey!
Joseph
Joseph Peck, M.D.
INSPIRING LOVE
Blessed to be a blessing
30-60-100 Dream Coach
Dr. Breakthrough, The Great Connector, and The Journal Guy
Creative Marketing and Communication Strategist
Empower 2000, Inc.
EMPOWERING DREAMS
Changing Lives to Disciple Nations
Receive 30 Days of FREE
Breakthrough LIFE Coaching
Joseph may be the most organized, focused, productive person I know.
Pastor Matt Gregory
Soul Purpose Community Church
www.soulpurposechurch.org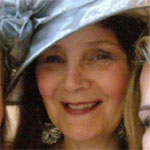 Joseph sees possibilities everywhere. His desire and drive to help others through inspired insight is insatiable. He is one of the most positive people I know
Lynne Lee
Founder, Christian LIFE Coaching
www.christianlifecoaching.co.uk
The message of stewardship in all areas of our lives is an important one and the people here can greatly benefit from it. I am putting together a weekly class to lead a group of people at my church through this 30 day journey.
Rebekah Perez